Welcome back to week 4 of the One Room Challenge where I'm redoing my office space (formerly my son's bedroom) in 6 weeks. You can read about previous weeks:
Week1 - The Before
,
Week 2 - The Plan
,
Week 3 - Progress
. Check out the rest of the guest participants work
here
!
Ugh!!! I'm never going to finish!! Or so it seems today. My to do list is growing and my done list is inching along.
Lets dive right in. We found significant water damage to the windowsill that the previous owner covered with spackle. The spackle came up in thick sheets while prepping for freshly painted trim revealing this ugly mess. It's in both corners of the little bay window.
I'm waiting for a second estimate to repair the damage. It's a one day-ish job (hopefully there is nothing hidden that gets discovered and also has to be repaired.) The work can be done next week but that means painting that area can't be started yet as there will most likely be plaster damage as the boards are removed/installed.
Also we had a problem with our hot water floor radiator covers falling off the wall in a spot. I swear I took a picture but can't find it. Anyway in addition the covers had been caulked with inch thick caulk to the walls which prohibited any way to clean or service the units.
The new job became scrapping/pulling off a thick layer of old and brittle caulk exposing the full radiator cover, damaged plaster walls and decades of dust, hair and dirt. Oh boy! The good news is that it was an easy repair after that to fix the hanging radiator cover.
We still need to clean everything for the remaining radiators, scrape the residue caulk and paint build up on the wall and cover, repair the plaster damage that was hidden by the caulk, sand and paint the covers, paint the wall, and hope we can reinstall the 70 year old covers without issue.
I also decided that since I need to have a contractor out I'll replace the ceiling fan. The repair work is blowing my budget so I'm using the fixture I had purchased for the dining room. It'll look great in this room and I can always purchase a new one for the dining room later.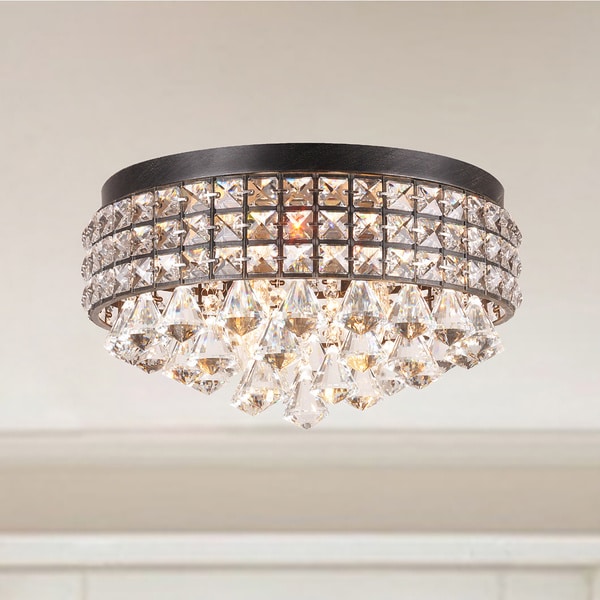 There was also some big changes to the design plans, yes again! The plan on Saturday morning was the large set of cubbiess and the bulletin board above the desk. After a trip to Ikea an hour away and some lunch, and a tour of the room, my son thought it would look better and be easier to access if the bulletin board was across the room above a short set of cubbies and shelves above the desk for pretties!
I did a little Pinterest research and found an exact picture of what he said. I had to agree this was a better plan.
On Sunday we took another trip to Ikea and returned the tall cubbies and bought the short cubbies and shelves for above the desk.
Then Monday night I decided to do away with the long shelves above the desk! I think I was swayed by pretty Pinterest pins of feminine office shelves full of pretty black, white, pink and gold items. I'm more of a minimalist -- I don't like clutter and having to dust things. And I didn't really have much stuff that I wanted to put on the shelves. It seemed silly to spend the $$ to shop for things for 2 long shelves that might make me twitchy with so much stuff/clutter!
Instead I decided to purchase a big piece of art. In the long run I didn't save any money, but I love this print. And its nice and big at 45"x30". I had thought about purchasing it for my dining room when I was redoing it earlier this year but went with something lighter instead. I'm glad I found a space to use it. It arrives Friday and I can't wait to see it in person. It really fits with my contemporary glamour design aesthetic.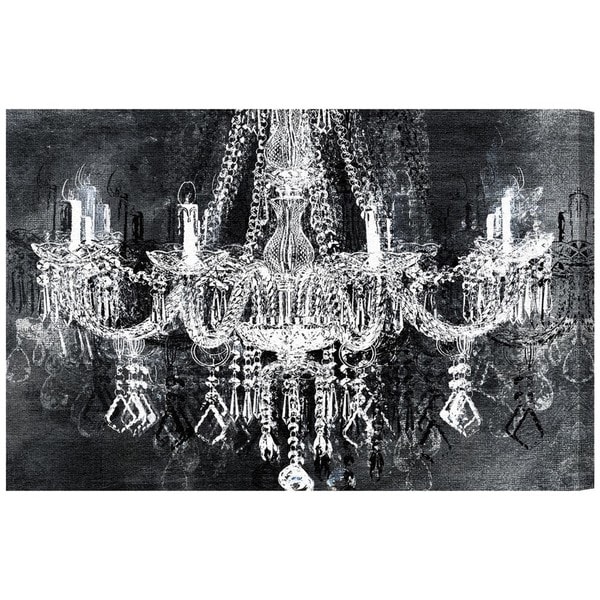 All the design changing craziness is typical for me. You can see why it takes me forever to get things done. With the purchase of this non returnable art my decisions are pretty locked in now.
There has been some progress! The room is pretty much emptied (I now have a futon sitting in my living room hoping someone purchases it soon). The ceiling has one coat of paint. I think it'll need another. Why does ceiling paint not cover well? Its white over white, you would think one coat would cover. Not!
I should mention that my son's girlfriend Kris is a life saver. She enjoys the prep and painting type of work which I find tedious and am bad at. She has put a lot of time into this room. She also seems to not mind me talking about my 7,000 versions of what this room could look like. My son Forrest is great with many trips to Ikea, some good ideas from a fresh perspective and free labor. This room wouldn't happen without them.
Things to Do:
Fix rotten window sill (waiting for 2nd estimate)
Replace ceiling fan with sparkly light fixture
Rent a rug cleaner /clean rugs (why not with the room almost empty! What's one more thing?)
Fix hanging radiator cover (completed!)
Fix plaster by radiator covers
Scrape/paint radiator cover
Reassemble radiator covers
Paint the room gray
Paint the ceiling (1 coat done)
Paint the trim
Change out the desk, add storage (purchased)
Make a giant bulletin board
Make rosettes (not sure now if I'm going to use them)
Decorate the bulletin board
Sell the futon and get it out of the living room (Listed for sale on Craigslist)
Purchase the short Kallax shelves from Ikea
Return shelves for over the desk to Ikea
Hang curtain rod (purchased)
Make drapes (I have the supplies)
Add a surprise design element (Mannequin completed)